ONPA-RAUM001
the pool
sub-tle. + miu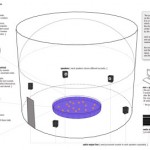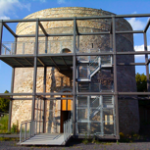 Installation displayed on: 25.06.09 – 25.07.09
place: City Sonics 2009 (Mons, Belgium)
produced:
sub-tle.
+ miu
photo: Satoshi Okamoto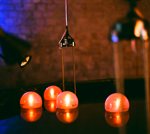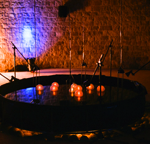 From 25th June until 25th July 2009, the sound installation "the pool" by sub-tle.+ miu was presented at the international sound art festival "
City Sonics 2009
" in Mons (Belgium). Their altered swimming pool works as an autonomic musical interface to generate the audio texture from water's behaviour, and continuously updates the soundscape inside the 14th century tower, Tour Valenciennoise, during the festival.