about us
ART MANAGEMENT, SOUND/MULTIMEDIA ART CURATOR/BOOKING AGENCY IN BERLIN.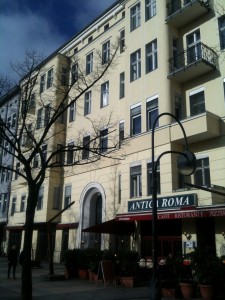 Onpa e.K.
Wittenbergplatz 5
10789 Berlin-Schöneberg
Germany

general email: info@onpa.de

Headquarter office in Berlin.
Network with over 100 artists, managers, galleries,
festival organizers, media art institutes
in the E.U./Japan/North & South America and Asia.

Our business mainly includes topics below:
*Curator / manager / producer / promoter for fine art / contemporary art / sound media art.
*Booking, consulting, public relation & marketing of Japanese art market.
*Copyrights management.





District court (Amtsgericht): Berlin-Charlottenburg, Germany
Company Registry No. (Handelsregister Nr.): HRA 45507 B
Financial authority (Finanzamt): Berlin-Schöneberg, Germany
Tax No. (Steuer Nr.): 18/325/00109
VAT No. (USt-IdNr.): DE278574124

GEMA Mitgliedsnummer: 1047721

Bank:
Deutsche Bank Privat- und Geschäftskunden AG
Investment & FinanzCenter Berlin-Wittenbergplatz
Tauentzienstraße 1
10789 Berlin
Germany
Branch No.: 700, Account No.: 3478773, BLZ(Sort Code): 10070024
IBAN: DE40 1007 0024 0347 8773 00
BIC (SWIFT-Code): DEUT DE DB BER

*onpa))))) ® is a registered trademark at Patent & Trademark Office
in the Federal Republic of Germany.

Our main business partners & Cooperators (in alphabetical order):
*ART UNION CORPORATION
*BELIEVE DIGITAL GMBH
*CLAMMBON/TROPICAL CO., LTD.
*COLUMBIA MUSIC ENTERTAINMENT, INC.
*COLUMBIA SONGS INC.
*GEMA
*NICHION, INC.
*NORMAN RECORDS
*OSIMI DESIGN ed.
*SONY MUSIC ARTISTS INC.
*Agency for Cultural Affairs, Japan Media Arts Festival Award-Winning works for Braun Tube Jazz Band (Tokyo/Japan)
*Agency for Cultural Affairs, CG Contest for Students – Media Arts Festival Executive Committee's Interactive Art Category Winning works for Open Reel Ensemble (Tokyo/Japan)
*Ars Electronica (Linz/Austria)
*Arte (France/Germany)
*Blue Balls Festival (Luzern/Switzerland)
*CHANEL party (Tokyo/Japan)
*Colette (Paris/France)
*Cynetart festival (Dresden/Germany)
*Dancity Festival (Foligno/Italy)
*Dortmund-U (Dortmund/Germany)
*Embassy of Japan in Berlin (Berlin/Germany)
*European Media Art Festival (Osnabrück/Germany)
*Festival Art Rock (Saint-Brieuc/France)
*Hartware MedienKunstVerein (Germany)
*MAC Creteil 'EXIT' (Creteil/France)
*MTV Europe (Russia/Germany/Switzerland)
*Museum Kunst Palast at Nam June Paik Award Exhibition&Performance for Braun Tube Jazz Band (Düsseldorf/Germany)
*M4Music (Zürich/Switzerland)
*Paris Collection -Issey Miyake (Paris/France)
*Sence Of Wonder (Tokyo/Japan)
*'SIGGRAPH Asia 2009′ Art Gallery Winning works for Open Reel Ensemble (Tokyo/Japan)
*Summer Sonic Festival (Tokyo/Japan)
*Sónar Festival (Barcelona/Spain)
*Sónar Tokyo (Tokyo/Japan)
*Textil Museet (Borås/Sweden)
*Tokyo Garou Gallery (Tokyo/Japan)
*Transmediale (Berlin/Germany)
*21st Century Museum of Contemporary Art (Kanazawa/Japan)
*Calm & Punk Gallery (Tokyo/Japan)
*Migros-Genossenschafts-Bund / Direktion Kultur und Soziales (Zurich / Switzerland)
etc…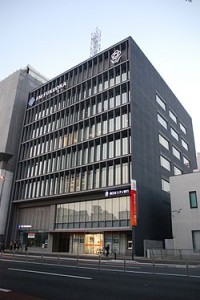 Sub branch office in Japan.:
Onpa e.K. Japan Office
Kiyokawa 1-9-19-5F
810 0005 Fukuoka-Chuoku
Japan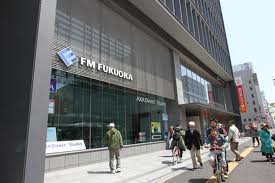 Updated in January 2013.